Top Best Quality Home Security Camera System in 2020 Reviews

If you are looking to keep an eye on whatever is happening at home for whatever reasons, you may choose to either invest in a full-fledged home security system or in a wifi camera. With so many camera options with endless features, the information provided in this list will help you pick the best quality home security camera system, to suit both your indoor and outdoor needs.
Check out Best Quality Home Security Camera System- Indoor and Outdoor
10. Nest Cam Outdoor
One of the features that stands out most for nest cam outdoor is its unique design and an app that is so easy to use and operate. It has a full 1080p HD camera that is constantly recording high-quality image both day and night, and an inbuilt microphone and speaker. Its 130-degree field of view guarantees that you will not miss anything outside your house. It is very easy to install as it comes with a magnetic mounting bracket and weighs only 1.8 pounds. It looks good and it is tough, rated at IP65, meaning that it is dust-proof and can water-resistant.
Pros
Easy to install
Reliable motion detector
Excellent HD video quality
Cons
No local storage
Inconsistent notifications
9. Netgear Arlo Security System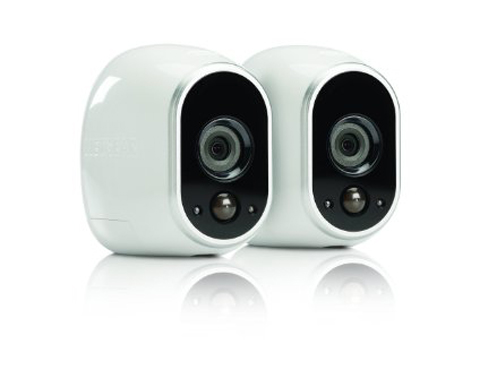 This camera offers 1280 by 720-pixel video in a 130-degree view. It is completely waterproof and can be used both outside and inside. What stands out most about this camera is that it is wireless. It runs on rechargeable batteries that run for 4-6 months. When triggered, it sends emails to the phone on top of allowing one to schedule when he wants the camera to sense motion.
Pros
Night vision
8 times zoom
Good video quality
Motion alerts via the app.
Cons
Does not have a microphone for sound
The minimum operating temperature of 14 degrees
Trees may trigger the system
8. Netgear Arlo Pro Security System
It looks identical to its predecessor, though a little bigger and weighs 4 ounces. It is fully wireless and completely waterproof. It records high-quality images (1280 by 720 pixels) over a very reliable connection. It has a 130-degree lens just as the original and a 2440mAH battery. This is an improvement to the previous as it has sound recording abilities, and every recording is stored in the USB storage as well as cloud storage.
Pros
Good video quality
Flexible scheduling
Quick installation
IFTTT and Samsung Smart Things integration
Cons
No option to continuously record
Limited sharing.
7. Arlo VMS3130 Indoor/Outdoor Night Vision Security System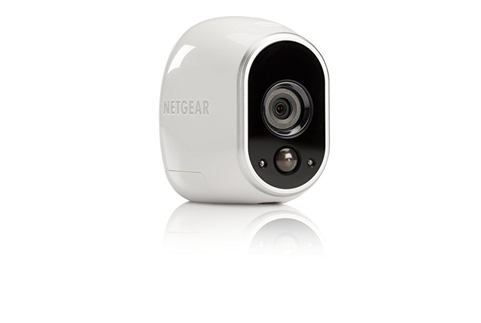 This, just like all Netgear products, it is 100% wire-free, very easy to install and use and records very high-quality videos, recorded in free cloud storage. Its app has a good look and feel. It has a very reliable motion detector and good night vision. It is weatherproof and sends alerts in case of motions and gives the option of scheduling smart home rules.
Pros
Long-range videos
Good video quality
Reliable motion detectors
Good night vision
Cons
Videos cannot be stored locally
It is costly
Poor battery life
6. Netgear Arlo Q HD Security Camera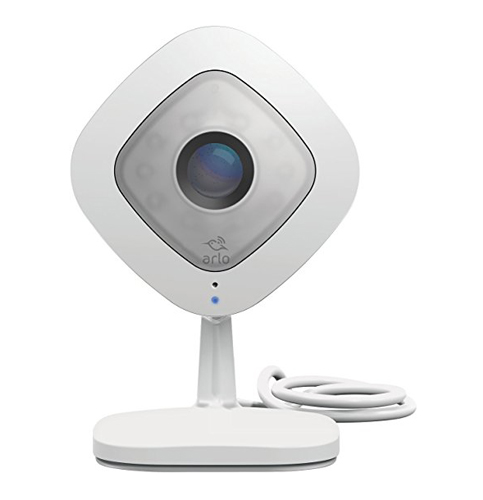 With a 1080p HD video, two-way audio and night vision, Arlo Q ensures that you never miss anything as it instantly alerts you in case of any sound or video disturbance. It has a 130-degree view with an eight times view on top of giving the option of nonstop recording. To allow for easy installation, you can use a wall mount or attach it magnetically.
Pros
Free cloud storage
Easy installation
Excellent video quality
Scheduling option
Cons
Expensive subscriptions
Difficult to customize
5. Blink Home Security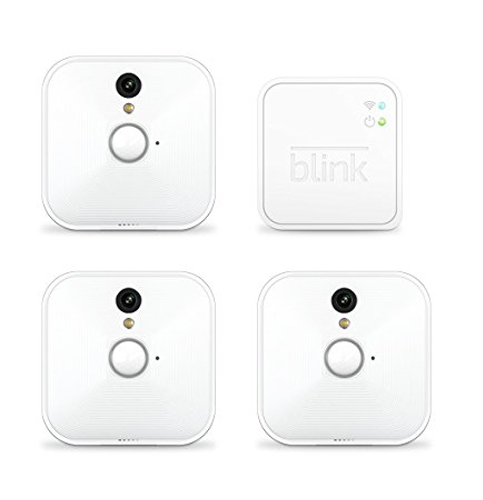 At a surprisingly low price, blink home security is feature-packed and is bound to give one peace of mind. It's completely wireless and runs on 2 AA lithium batteries for a surprising 2 years. It has a reliable motion detector, which starts recording immediately there is motion, storing it in free cloud storage after notifying you. It weighs only 1.6 pounds and records good quality 720p HD videos with minimum blur.
Pros
Inexpensive
Compact design
Easy to use
Free storage
Cons
No night vision
Weak built-in light.
4. Vimtag VT-361 Surveillance Security Camera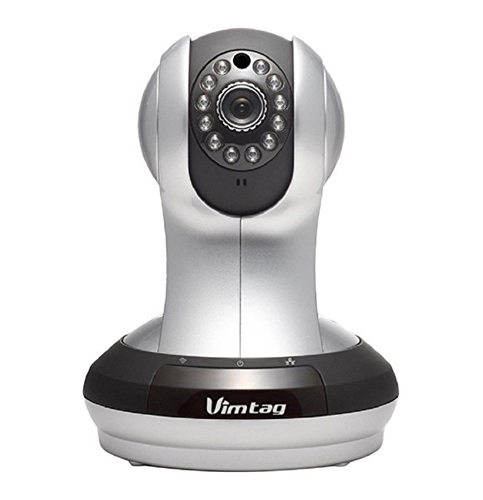 Built specifically for indoor surveillance, this 720p 25fps video camera comes with an inbuilt microphone and speaker. It has a full night vision and sends the feed directly to the phone so you can view everything as it happens. It is very easy to set up and has a motion detector system. The videos recorded are stored in an internal SD card storage. On top of that, one can remotely tilt 360 degrees and has a 120-degree view.
Pros
Inbuilt microphone and speaker
Internal storage
Tilt control
Cons
Delayed live feed
Extra sensitive motion detector
3. Foscam R2 1080p HD Wireless Security Camera
With the amazing detail of 1080p, foscam R2 makes one feel like they are in the same room. It has a 300-degree pan/tilt, a 110-degree view, and has an inbuilt microphone and speaker. On top of its 8 times digital zoom, it has enhanced night vision and has smart alerts, which prevent false alarms. It also allows one to schedule recordings.
Pros
Superior video quality
Inexpensive monthly subscription
Advanced WDR
Remote pan/tilt
Cons
Complex setup process
Documentation is not enough
2. Foscam R2 1080p HD Wifi Security IP Camera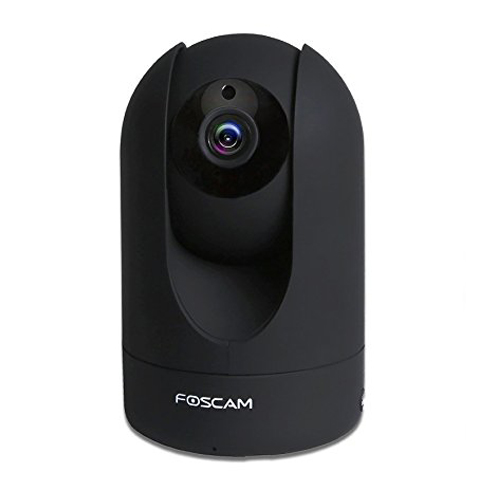 The two ways talk feature incorporated in this security detail allows on to take part at the moment and not just watch it. It records high-quality 1080p video, which can be watched live and allows a remote pan/tilt of 300/100 degrees. It features a 26 feet night vision and eight times digital zoom, with a smart alert that prevents all false alarms. It allows one to schedule recordings and customize the alerts, on top of sound and motion detectors and comes with a two-year warranty.
Pros
Relatively fast setup
Two-way talk
The motion detector is reliable
Cons
Supports only 2G wireless
Free cloud storage has a 30-day trial period.
1. Canary All in One Home Security Device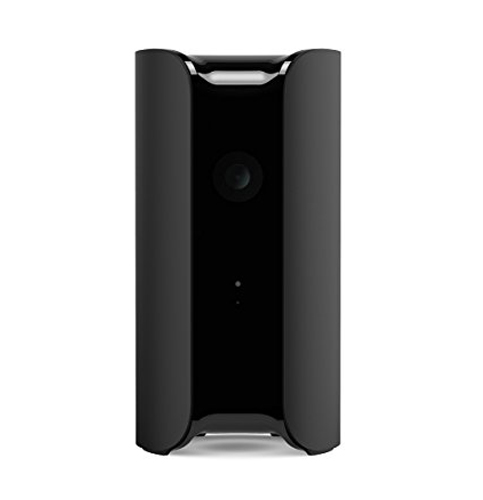 This is not just a normal home security camera. On top of the features of the abovementioned cameras such as two-way talk, night vision, high-quality audio recording, and 1080p HD camera, Canary comes with a 90+ dB siren to stop burglars. It has instant access to the local authority within the app. It also measures the humidity in the air and the quality of air in your home to protect your health as well. It is easy to install and has free secure cloud storage.
Pros
Useful home health monitoring
Reliable notifications
Excellent video quality
How to choose the best quality home security camera systems indoor and outdoor
With so many options having so many different features, choosing one, which will suit all your needs, can be mind-boggling. What makes one preferable over the other?
Here are tips that ought to help you out in finding the best one for you.
For every reliable camera, there are some requirements that are general to all buyers. These include; clarity of video captured, integration with mobile phones, weatherproof (for outdoor cameras) and quick installation among others. Some, however, are customer-specific and are dependent on the needs of the customer. They are discussed below.
Wireless or wired?
Depending on factors such as Availability of power, frequency of power outage, availability of a power outlet, and the area where the camera is being placed, the buyer could choose either a wired or a wireless security camera system. Wireless security cameras do not need a power outlet while wired need a constant power supply.
Talk
This depends on the reason for purchasing the camera. There are cameras with a two-way talk system, one-way, and audio less. Two ways talk system cameras are best suited if the camera is for watching over a family or something of the sort. Audio fewer cameras record video only, excluding sound.
Reputation
There is absolutely no way of knowing that a camera that you purchased is bound to fail or work as it is supposed to. Reading customer reviews and the general reputation of the camera and the camera company can only do this. For example, Vimtag has a very good reputation for creating high-quality cameras.
Price
This goes past just the price of purchasing to the price of the monthly subscriptions that follow the purchase. Every buyer has a budget and it would be important to know which cameras fit in yours.
Functions
If you plan on purchasing a camera for security reasons, it would be best if you purchased one that is night vision enabled. If it is just to watch over your family and your home, a night vision camera may not be what you are really looking for.
Indoor or Outdoor?
Indoor and outdoor security camera systems differ in that outdoor cameras are expected to be weatherproof, along with some other features that are not found in indoor cameras. With that note, when picking the cameras, it would be important to put into consideration the area where the camera is being placed.
What do we recommend
The ultimate camera should incorporate all the features of the typical home security camera, plus more. While there are much fish in the sea, the Canary all in one home security system stands out the most. It is not only designed to watch over and talk to the people close to it, but it also has an additional inbuilt 90+ dB siren that can be sounded to scare off burglars. It also watches the health of the occupants of the room by measuring the quality of air in the room and the humidity. It is both efficient and effective and can be purchased here: Canary All in One Home Security Device.
Knowing what drives the best quality home security camera system for both outdoor and indoor needs is very paramount to the safety of your home and your family. With the information provided above, it is now safe to say that you are equipped with that knowledge and it is much easier for you to pick the best one for you.